Recent news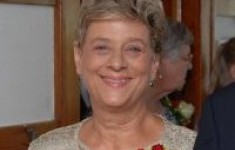 Congratulations to Marilyn Valiquette, Sweet Adeline of the Quarter
Who is the most bouncy and positive person on the risers?  Marilyn Valiquette.  Marilyn is always at rehearsal (unless she and John are out of town!) and she is one of the first people to learn new music and choreography...
more
Our newest member - Denise Johnson!
Pages
O-Town Sound Featured Events
There are no featured events at this time! Feature some by checking the Featured Event box on the event edit screen.
Weekly Rehearsals
Every Monday from 7pm to 10pm
(visitors are welcome anytime after 6:30)
Pine Ridge Church
3900 South Hiawassee Road
Orlando, Florida